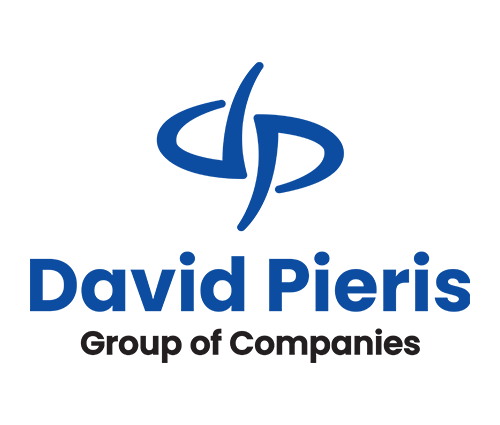 MOBILITY

PROPERTY & FINANCE/ LEASING

AGRICULTURE

LEISURE

IT
David Pieris Motor Company (Pvt) Ltd
Sole distributor of Bajaj vehicles, KTM motorcycles and genuine spare parts in Sri Lanka Authorized distributor of MRF three wheeler and motorcycle tyres.
https://www.dpmco.com
David Pieris Motor Company (Lanka) Ltd
David Pieris Automobiles (Pvt) Ltd
D P Logistics (Pvt) Ltd
Comprehensive Logistics solutions comprising Transportation, Warehouse Management, Freight Forwarding, Customs Brokerage, Consultancy and Project Logistics, Document Management and Archiving.
http://www.dplcom.com
DPMC Assetline Holdings (Pvt) Ltd
Assetline Leasing Company Ltd
Assetline Insurance Brokers (Pvt) Ltd
Registered with the Insurance Regulatory Commission of Sri Lanka, Assetline Insurance Brokers provides comprehensive and affordable General and Life Insurance brokering solutions for both private and commercial clients.
http://www.aibl.lk/
Assetline Capital (Pvt) Ltd
Licensed by the Securities & Exchange Commission of Sri Lanka as an investment and unit trust manager, the company provides portfolio management services to high net-worth individuals and corporate entities.
https://assetline.lk/product/investment-management/
Assetline Corporate Services (Pvt) Ltd
Provides professional Legal and Company Secretarial Services for David Pieris Group and selected clientele.
https://assetline.lk/
PROPERTY
& FINANCE/ LEASING
D P Global Ventures (Pvt) Ltd
Sustainable Agriculture, Organic Agri Export and the Good Market Franchisee in Sri Lanka.
https://www.dpglo.com
David Pieris Racing & Leisure (Pvt) Ltd
Owns and manages Sri Lanka Karting Circuit (SLKC) - a internationally homologated racing track, with other leisure activities such as air rifle shooting, swimming pools, paddock restaurant.
http://www.slkarting.com/
David Pieris Leisure (Pvt) Ltd
Hill Cottage Nuwara Eliya (Pvt) Ltd
A colonial style bungalow built by the British in 1875, steeped in old English charm.
http://hillcottage.lk
MOBILITY

PROPERTY & FINANCE/ LEASING

AGRICULTURE

LEISURE

IT